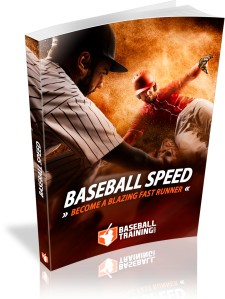 News
•
updated: Sep 18, 2017
The team at BaseballTraining.com is launching a new speed training program to help baseball players become faster on the field.
Popular sports strength and conditioning coach Dan Garner from BaseballTraining.com is launching a new baseball training program focused solely on creating faster baseball players.
The new program titled "Baseball Speed" is going to do exactly what the title indicates - help baseball players work on their speed.
Baseball scouts will tell young baseball players that one of the most important areas to develop in order to become better baseball players is their running speed. Acceleration and top speed is important in both the field and while running the bases and can be the difference between a good and great baseball player.
If a baseball player isn't an elite hitter they can still get by if they have elite levels of speed to help with baserunning and defense, but if they aren't quick they are going to struggle to keep a spot on any baseball roster.
The new Baseball Speed program but together by Garner is expected to be launched in October 2017, where it will be immediately available for digital download. It is expected to be launched on Amazon in both Kindle and paperback version shortly after.
An example of what you can expect to see in the Baseball Speed program can be found on Garner's website: http://www.baseballtraining.com/speed-workouts/
Baseball Speed is aimed at players ages 14 and older, and includes a lot of sprinting and field type training that will directly translate onto the baseball diamond.
Garner has worked with many professional level athletes, including MLB players, as well as pro athletes from the NHL, NFL, and UFC. Although he works with professional athletes, Garner also has many clientele who are parents of youth athletes looking for help in developing their child.
Share: